Wireless Dog Fence Containment System Indoor Pet Barrier with Adjustable Range
Product Code: M00000400

$21.00

Same Day Shipping before 11pm.
Wireless Dog Fence Containment System Indoor Pet Barrier with Adjustable Range, View Pet Proofing for Cats and Dog, OEM Details from ElectronicFencing Co., Ltd.
Packaging Details No Bark Collar:
Each unit packed in a gift box
Small order can be shipped out within 3days by DHL/ UPS/ FEDEX /TNT
Estimated Delivery Time 3-7days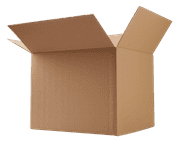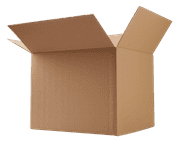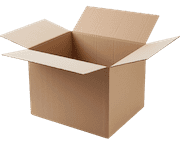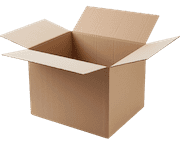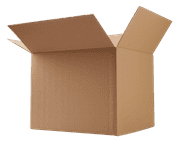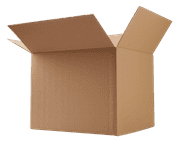 Description Wireless Dog Fence Containment System Indoor Pet Barrier with Adjustable Range
How it Works
Place the Barrier Transmitter near the area your pet should avoid. The Pet Fence transmits an elliptical radio signal adjustable up to 5 feet. Your pet wears a Receiver Collar with Contact Points that touch his neck. When your pet enters the Barrier Area, he ll hear a series of audible tones from the Receiver Collar and he will feel a safe Progressive Static Correction, delivered
through the Contact Points on his neck. The Progressive Static Correction will get his attention, but will not cause harm. The correction continues until your pet leaves the Barrier Area. If your pet doesn t leave, the collar will continue to correct at the maximum level from 3 seconds until the 15 second time-out. It s suit for pets at least 6 months old and 5 pounds or more.
Training your Pets
Most pets will learn quickly to avoid the Barrier Area on their own. However, your pet will pick up on the boundaries even quicker with a few short training sessions. You can attach a long leash to your pet s regular collar while she is also wearing the Receiver Collar. The two of you walk towards the Barrier Area. Once you hear the tones and your pet receives the safe static correction, gently pull her leash away from the off-limits area. Reward your pet with praise each time she leaves. For families with multiple pets, you can add an unlimited number of Receiver Collars to the area. You can also use multiple barriers in your yard for multiple areas your pets need to avoid. Specification itemvalueTypePet TrainingItem TypeTraining CollarsMaterialplasticTraining TypeElectronic Bark ControlApplicationDogsFeatureSustainable, StockedPlace of OriginChinaModel NumberF-028MaterialPlasticTypePet TrainingItem TypeTraining CollarsApplicationDogsPlace of OriginGuangdong,Brand NameOEMPackagecolour boxReceiverwith rechargeable batterySampleAvaliabledistance range1 ft. to 6 ft. Details Images
Package Contents
Package Contents:1 pcs of Transmitter 1 pcs of Receiver Collar 2 pcs of Metal Probes 1 pcs of Testing Light 1 pcs of Manual 1 pcs of Power Adapter with Cable for Transmitter 1 pcs of USB cable for Receiver Collar 2 pcs of Sets Screws 1 pcs of Transmitter Wall Mounting Plate
Packing Delivery
CTN : 61*42*40cm
Qty/ CTN: 24pcsG.W: 15.5kgShipping Weight: 21kg
We offer different shipping method for choice1, Ship by Express via DHL/UPS/FedEx/TNT , Estimated Delivery Time 3-7 working days 2, Ship by Ocean +Express Delivery , Estimated Delivery Time 16-45 working days3, Ship by Rail+ Express delivery , Estimated Delivery Time 25-30 working days4, For small Parcel less than 2kg not need urgent and want save cost ,can ship by Alibaba.com Parcels (EU US CA) ,Estimated Delivery Time 9-12 working days OEM Service 1. Free Barcode service , FBA labeling service 2. Printing Logo or Brand Name on the or packaging box 3. Re-Design the Manual. 4. Re-Design the Packaging Box MOQ : a), For logo on : 100pcs (some models might not support ) b), For sticker logo on packaging box : 100pcs c), For Re-design manual and Packaging Boxes: 2000pcs d), If you want to re-design the packaging box but cannot reach the MOQ , you can make deposit for 500usd , when your cumulative order quantity reach 2000pcs , we will refund you 500usd . 5, Lead Time: 7-10 working days after all details confirmed What you need to offer : editable AI or PDF format for logo
or packaging box design Company Profile
Passiontech Technology Company is a professional manufacturer of dog training verified by SGS. Mainly produce dog training collar, electric dog fence, anti bark collar, and ultrasonic bark control device. Many of our models are on , eBay and other retail platform. Passiontech team have rich experience in cooperate with retailers, wholesalers and e-commerce companies.
In order to support B2C sellers, we always prepared many in stock. We accept small orders without MOQ. We also provide barcode service, FBA shipping service, private logo and free labeling service. OEM and ODM order is acceptable, we have our own mould factory and box packaging plant. Fast delivery and high efficient communication.
FAQ Q: Are you a manufacturer or a trading company ?A:we are a manufacturer , we have 30 workers, 3 production line, 4 R D engineers. our factory located in Shenzhen city , welcome to visit our factory.
Q:Do you offer OEM/ODM service ?A:Of course, we do
Q:How many days will the order be shipped ?A: Normally 3-7days for samples /small order. 10days or longer time for bulk order
Q:What is your payment method?A: Alibaba trade assurance ,T/T,western Union. Paypal
Q:Do you offer warranty for?A: Yes, 1 year warranty View this supplier's website
Quick Details
Commercial Buyer
Specialty Stores, E-commerce Stores
Holiday Selection
Support
Room Space Selection
Support
Quick Details
distance range
1 ft. to 6 ft.
Holiday
Christmas, Thanksgiving
Occasion Selection
Support
Room Space
Indoor and Outdoor
Sample
Avaliable
Specifications
Application
Dogs, Dogs
Brand Name
OEM
Feature
Sustainable, Stocked
Item Type
Training Collars, Training Collars
Material
plastic, Plastic
Model Number
F-028
Occasion
Travel, Presents
Package
colour box
Place of Origin
Guangdong, China, Guangdong, China
Receiver
with rechargeable battery
Season
All-Season
Training Products Type
Electronic Bark Control
Type
Pet Training Products, Pet Training Products